Description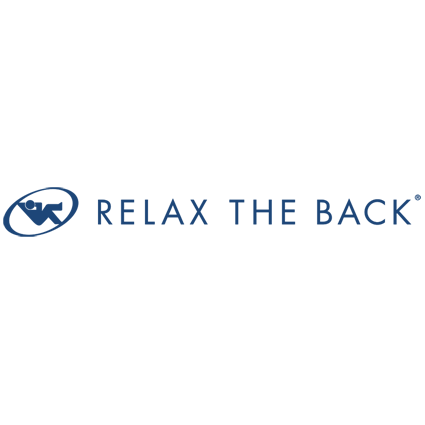 Relax The Back is the nation's largest specialty retailer of products that relieve and prevent back and neck pain. Our Chesterfield back store offers more than 300 items; from pillows and support cushions to elaborate massage chairs, ergonomic office products, Tempur-Pedic Mattresses and Zero Gravity recliners. When you visit, our trained, friendly staff is eager to share their knowledge on preventing and relieving back pain. Let us custom fit you for products that best meet your needs.
Web Link

Services

Office assessments, Sleep assessments, Ergonomic office set-up, Custom fitting of pillows, Wedges, Sacro-Ease, Office chairs, Guidance on back and neck self-care, Medical Partnership Program, Business –to- Business programs, Interior Designer COM programs

Products

Tempur-Pedic mattresses, Memory foam mattress, Gel mattress, Tempur-Pedic pillows, Anti-snoring pillows, Side sleeping pillows, Neck pillows, Bed wedges, Leg wedges, Ergo adjustable bases, Standing desks, Ergonomic office chairs, Footrests, Monitor arms, Keyboard trays, Perfect Chairs, Zero gravity chairs, Lift chairs, Foam rollers, Inversion tables, Seat cushions, Car back supports, Dreamwave massage chair, Back massagers, Travel cushions, Theracane, Cold and hot packs, Pressure point massage

Brands

Tempur-Pedic, Lifeform, Humanscale, Inada, Human Touch, Teeter Hang Ups, Technogel, Cozzia

Year Started:

1998

Specialties:

Sciatica relief, Back and neck pain relief, Insomnia, Snoring, Spinal stenosis relief, Posture care, Degenerative disc disease relief, Low back pain, Fibromyalgia relief, Herniated disc relief, Pinched nerve relief, Improve circulation, Restorative sleep, Better posture, Shoulder pain relief, Personalized product solutions

Featured Businesses

Ballwin, MO

St. Louis' first name in fine home furnishings since 1980

O Fallon, MO

Passion for Furniture!
OUR PRIVACY POLICY HAS CHANGED. PLEASE SEE THE PRIVACY POLICY LINK ABOVE.